Amaranth Saga Devlog - Prototyping
July 25, 2017

| View Comments | |

I finally came up with a name I like, The Amaranth Saga, for my procedural medieval fantasy game. Its page has been reworked (with a sweet new banner) to focus more on the gameplay and less on the design details (this seems relevant to more people) - you should check it out.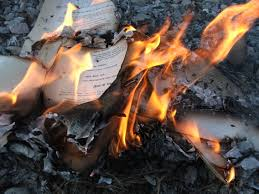 In other news, initial design for the Amaranth Saga is finished. The last two months have been spent developing prototypes and other experiments. These will all be published on the fabulous new prototypes page. The plan is to do this for the next 6 - 9 months, followed by development of game itself.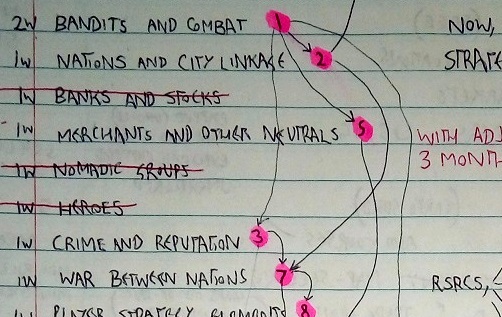 The prototypes planned so far are:
Hillsword

Working title (lame pun on my mishearing of Mount and Blade).
An ASCII RPG where the player leads an army around a world map, killing bandits and handing out pamphlets.
Should help sort-out boring programming stuff and test some basic gameplay.
Will split into smaller experiments like the thrilling Text-based Battle Mockups and soon Glorious Klob (a sub-game with just the combat).

Untitled Strategy Game Triptych**

Here I'll try out some ideas for The Amaranth Saga's strategic gameplay, like communications delay (orders and news take time to arrive), task delegation (where the player gives and receives orders), and supply-line modelling.

Yet-To-Be-Titled RPG

RPG set in a simulated world, similar to The Amaranth Saga but greatly simplified.
Will test miscellaneous idea (like quantum-location, which I really should write about in my follow-up to Simulating Medieval Logistics).
We're a couple weeks behind schedule - coming up with a combat minigame is taking a while - but some leave from my real job should clear that up. Onwards!
comments powered by

Disqus